Many Milwaukee, Waukesha, and Ozaukee County families are not comfortable in their homes. Weatherization Services was created in 2008 to provide homeowners with a variety of home energy efficiency improvement options under the same roof. Our goal is to make your home comfortable throughout all the Wisconsin seasons, while cutting your energy bills, increasing home safety, and helping the planet.
Pinpointing Energy-Saving Solutions
All of our projects begin with a home energy audit. This approach allows you to learn about where your home wastes energy and what energy efficiency improvements will provide the greatest value to your family. Our home energy audits are also a great opportunity to learn about the overall condition of your home and preventative maintenance opportunities.
Exceptional Customer Service
From Kenosha to Racine, Shorewood, Whitefish Bay, Glendale, and beyond – the Weatherization Services team is known for having a friendly and knowledgeable staff that goes the extra mile for our customers. We are happy to answer any questions you may have and take a collaborative approach. Just ask our existing customers about their experience with Weatherization Services!
Milwaukee's Home Weatherization Experts
Our team takes a comprehensive approach to home energy efficiency. We understand building science and how the elements of a home work together to keep out the elements. The Weatherization Services team helps pinpoint where your home is wasting energy and provides money-saving home improvements. As a one-stop shop, we insulate, air seal, replace windows and doors, install new roofs and new siding, and replace HVAC equipment.
Because we are dedicated to providing excellent customer service, Weatherization Services has been awarded numerous certifications and high ratings. With thousands of satisfied customers, we have earned a name throughout southeastern Wisconsin for quality home energy efficiency services from start to finish. 
We work closely with Focus on Energy to help make home insulation, air sealing, and furnace replacements affordable. After we complete our work, our customers can't believe how much they save!
Want to make your home more comfortable? Contact Weatherization Services today to get started!
Latest Blog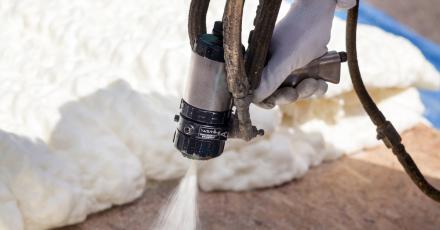 No matter what kind of insulation you currently have in your attic, one quick way to determine if you need more is to look across the span of your attic. If your insulation is just level with or...
Read more
Latest Promotion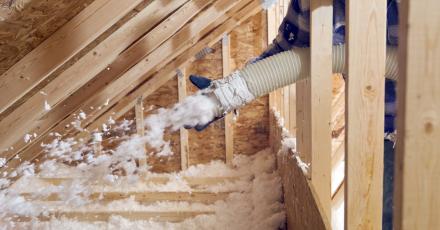 Does your home have high energy bills and comfort issues? If so, we can give you an estimate on our insulation service. Many Milwaukee-area homes have insufficient insulation, resulting in high... Read more