Does your home have issues with excess humidity, mold growth, and odors? Do ice dams form on your roof, causing roof and water damage? If so, you may have a ventilation issue in your home.
Why is Home Ventilation Important?
Homes need to exhaust excess moisture and pollutants for clean indoor air. Showers, cooking, and the use of many common household products can cause humidity or pollutant levels to rise. Ventilation gives a pathway to exhaust these contaminants, for a healthier home.
Preventing Mold and Mildew Issues
Many Milwaukee-area homes have mold growth in the bathrooms and elsewhere. In some cases, this is caused by plumbing and roof leaks. In other cases, excess humidity gets trapped in the home, creating the perfect environment for mold to thrive. The home performance experts at Weatherization Services are skilled in pinpointing these issues and providing home ventilation solutions.
Duct Assembly for Exhaust Fans
Many homes in the region have exhaust fans with duct issues. Blocked ductwork prevents the exhaust fan from operating properly. In other cases, bathroom fans release exhaust air into an unfinished attic instead of outside. The Weatherization Services team consists of experts in home energy performance and know how to spot and resolve these ventilation issues.
Proper Attic Ventilation for a Healthy Home
We see lots of attics in Kenosha, Racine, Milwaukee, Glendale, and Whitefish Bay that aren't properly ventilated. In some cases, this causes ice dams to form, resulting in costly damage. Because warmer air can hold more moisture, a properly vented attic is instrumental in preventing ice dams and maintaining proper home humidity levels for better home air health, durability, and energy efficiency.
Weatherization Services: Your Indoor Air Quality Specialists
During our $99 home energy audit, we examine how to promote indoor air quality throughout your house. Our blower door test indicates if a house is too tightly constructed, keeping moisture and pollutants trapped inside and preventing fresh air from entering. We serve the greater Milwaukee area, including Milwaukee, Waukesha, and Ozaukee Counties with a variety of ventilation and home performance solutions.
Want to promote indoor air quality in your home? Contact us or call (414) 873-4945 to schedule an appointment today!
Latest Blog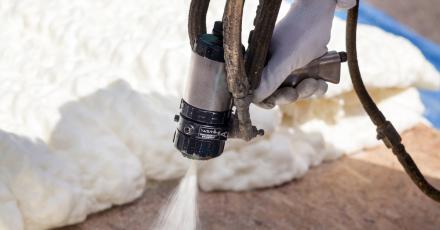 No matter what kind of insulation you currently have in your attic, one quick way to determine if you need more is to look across the span of your attic. If your insulation is just level with or...
Read more
Latest Promotion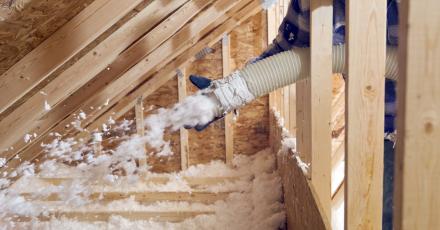 Does your home have high energy bills and comfort issues? If so, we can give you an estimate on our insulation service. Many Milwaukee-area homes have insufficient insulation, resulting in high... Read more