Many Milwaukee-area homes have doors that leak or are difficult to operate. Other homeowners are looking for greater curb appeal by making a good first impression with an attractive front door. Weatherization Services installs a variety of energy efficient replacement doors throughout the region.
Benefits of Energy-Saving New Doors for Your Home
Reduce your utility bills

Improve home comfort

Increase your home value

Beautify your home & have greater curb appeal

Boost security and ease of operation
If your front door is leaking heat from your home or needs to be replaced, the Weatherization Services experts can help. We are exterior door installation experts that are skilled in home efficiency and comfort.
Home Efficiency Testing
The Weatherization Services team uses a blower door test and an infrared camera to determine if your doors are wasting energy. If inefficient doors are driving up your energy bills, we have a variety of energy-saving replacement doors.
Importance of Energy Efficient Doors for Your Home
If doors aren't properly installed, homeowners aren't getting their money's worth. Improperly installed replacement doors will not last as long or be as energy efficient, despite the quality of the door itself. The Weatherization Services team is skilled in uniformly installing doors horizontally, vertically, and diagonally, ensuring greater energy savings and durability. We then insulate and seal the door to keep water and air leaks out.
Weatherization Services — Your Door Replacement Experts
Our team is trained, certified, and experienced in installing new windows and doors. We are meticulous in the quality of our work by ensuring that windows and doors are installed uniformly. We install entry doors, sliding doors, and exterior doors throughout Milwaukee, Waukesha, and Ozaukee Counties.
Would you like a free estimate on energy efficient replacement doors? Contact the experts at Weatherization Services or call (414) 873-4945 to get started.
Latest Blog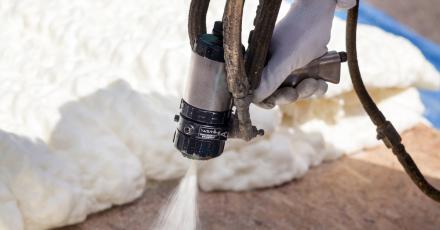 No matter what kind of insulation you currently have in your attic, one quick way to determine if you need more is to look across the span of your attic. If your insulation is just level with or...
Read more
Latest Promotion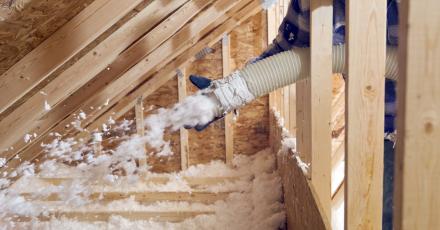 Does your home have high energy bills and comfort issues? If so, we can give you an estimate on our insulation service. Many Milwaukee-area homes have insufficient insulation, resulting in high... Read more