Having a properly running furnace is essential for home comfort in the Milwaukee area. If your furnace isn't maintained and operating correctly, your comfort can suffer.
The Weatherization Services team is skilled in:
Furnace installation

Repair

Maintenance

Insulating ductwork
How Do I Know if I Need a New Furnace?
With our long Wisconsin winters, gas furnaces work hard to keep our homes warm. Forced-air furnaces typically need to be replaced at around 20 years or less. Older equipment often requires more frequent and costly repairs. It is often a better investment to buy a new furnace than to keep an ailing furnace limping along. Contact the Weatherization Services team to find out more about our furnace installation service.
Save on Heating Bills
Some homeowners upgrade furnaces because of the potential energy savings. There are many high-performance furnaces on the market that can cause a significant reduction in your heating bills. For example, if you upgrade a 60% AFUE furnace to a high-efficiency 90% AFUE model, you'll save $.33 on every dollar you used to spend on your gas bill. If your furnace is driving up your heating bills, we can install a new high-efficiency furnace for greater comfort and home energy savings. We also insulate ductwork to cut your home heating expenses.
Furnace Repairs and Maintenance
As your home heating contractor, we repair and maintain furnaces throughout the Milwaukee area. Proper furnace maintenance can help prevent breakdowns and extend the life of your gas furnace. Our goal is to keep your furnace running in peak condition for greater energy efficiency.
Weatherization Services: Your Home Efficiency Experts
Since 2008, Weatherization Services has been helping to cut energy bills and boost home performance throughout the Milwaukee region, including Kenosha, Racine, Whitefish Bay, and Glendale. Our dedication to serving our customers has earned us a strong reputation for quality workmanship and a knowledgeable team. We can solve a variety of winter comfort issues, including cold floors, uneven home temperatures, and drafty rooms.
Looking for a heating contractor you can trust? Contact Weatherization Services or call (414) 873-4945 today!
Latest Blog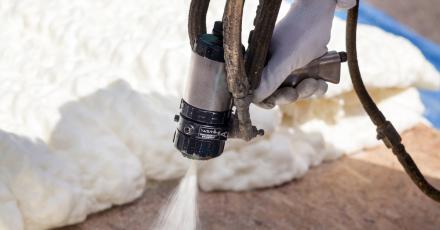 No matter what kind of insulation you currently have in your attic, one quick way to determine if you need more is to look across the span of your attic. If your insulation is just level with or...
Read more
Latest Promotion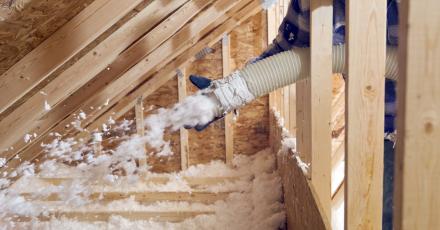 Does your home have high energy bills and comfort issues? If so, we can give you an estimate on our insulation service. Many Milwaukee-area homes have insufficient insulation, resulting in high... Read more