Greater comfort & efficiency?
It's possible with Weatherization Services. 
Is your home cold, drafty, and difficult to heat? It doesn't have to be this way. Weatherization Services offers whole-home energy efficiency services including insulation, air sealing, and duct sealing. Your comfort, safety, and home energy savings are our top priority.
Identifying Home Comfort Solutions
Many Milwaukee-area homes have cold floors and bedrooms that are too warm or cold. In many cases, homeowners need to crank up the heat or air conditioner to keep all the rooms comfortable. Our home energy conservation experts identify where heat is escaping or entering the home and the cause of home inefficiencies. We use infrared imaging to identify home comfort solutions.
Home Insulation Services
Many home comfort issues are caused by insufficient insulation, especially in the attic. We use spray foam, cellulose, and fiberglass insulation for greater energy conservation. The Weatherization Services insulates entire homes, including attics, basements, crawlspaces, walls, ceilings, and floors.
Air Sealing
Gaps and cracks in your home allow winter air to leak in and warm air to leak out. They also allow cool air to escape while allowing hot air in during the summer. Our air sealing services keep air and moisture out, for a more comfortable home.
Duct Sealing
If your ductwork leaks, your heating and cooling system can't properly deliver heated or cooled air. Instead, your energy dollars might be heating unconditioned parts of the home, such as an unfinished basement or attic. The Weatherization Services team seals ductwork throughout the Milwaukee area.
Is your home uncomfortable in the winter or the summer? Contact Weatherization Services or call (414) 873-4945 to make an appointment today!
Latest Blog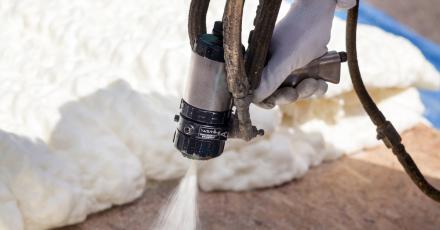 No matter what kind of insulation you currently have in your attic, one quick way to determine if you need more is to look across the span of your attic. If your insulation is just level with or...
Read more
Latest Promotion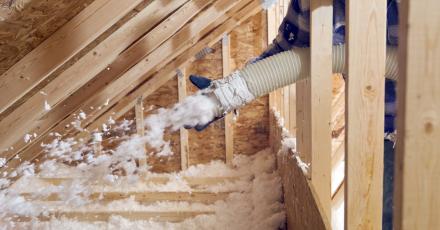 Does your home have high energy bills and comfort issues? If so, we can give you an estimate on our insulation service. Many Milwaukee-area homes have insufficient insulation, resulting in high... Read more