Are the shingles on your roof buckling? Are you missing shingles or are they damaged? Do you have roof leaks and mold damage? If so, your home may need a new roof. 
Weatherization Services completes home roof replacements for asphalt and metal roofs throughout the Milwaukee area. As a one-stop shop for home performance upgrades, we are a skilled roofing contractor for residential roofing projects. Weatherization Services serves the greater Milwaukee community, including Milwaukee, Waukesha, and Ozaukee Counties.
Weatherization Services - Your Roofing Contractor
With over a decade of experience, our team is skilled in roof upgrades. We tear off old asphalt shingles and install the new roofing materials. In many cases, this project is completed in conjunction with insulation and air sealing in the attic.
What Causes Ice Dams?
When heat collects in the attic, causing the surface above to warm up (except over the eaves), ice dams can form on your roof. During the right conditions, ice can form over the eaves on your home. As snow melts on the roof, the water starts flowing underneath the shingles and into the home. This can cause expensive water damage and mold growth.
How to Prevent Ice Dams From Forming
Although many homeowners think ice dams are caused by a roofing issue, lack of attic insulation causes the right conditions to form for ice dams. The Weatherization Services is skilled in identifying the root cause of ice dams and correcting the problem. In many cases, we don't need to replace the roof to solve the issue and the project may qualify for Focus on Energy rebates.
Do you need a new roof? Call (414) 873-4945 or contact us today for a free estimate!
Latest Blog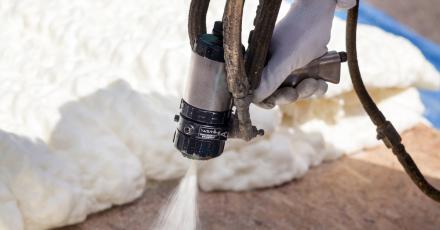 No matter what kind of insulation you currently have in your attic, one quick way to determine if you need more is to look across the span of your attic. If your insulation is just level with or...
Read more
Latest Promotion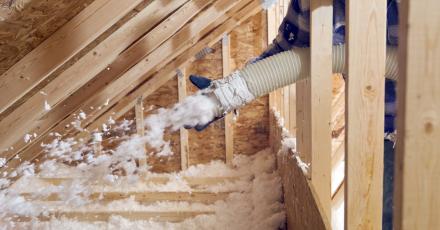 Does your home have high energy bills and comfort issues? If so, we can give you an estimate on our insulation service. Many Milwaukee-area homes have insufficient insulation, resulting in high... Read more