Air leaks account for 25 to 40 percent of the energy used to heat and cool the average home, according to ENERGY STAR. We use a blower door test to determine if a house has excessive air leaks. In many homes, air sealing is the highest value home efficiency upgrade because it results in significant energy savings.
Benefits of Air Sealing Your Home:
Stops drafts and air leaks for greater home comfort

Cuts utility bills

Prevents moisture infiltration

Keeps pests out
Cut Your Heating & Cooling Bills
ENERGY STAR estimates that homeowners can save up to 20% on heating and cooling costs (or up to 10% on their total annual energy bill) by sealing and insulating the home. The Weatherization Services team uses a blower door test, an infrared camera, and a highly trained eye to locate air leaks and seal them up properly.
Insulation & Air Sealing: A Winning Combination
Some Milwaukee-area contractors insulate homes without air sealing them. This can create home performance and moisture issues, degrading indoor air quality. Gaps and cracks in the exterior of your home can bring excessive moisture in. Sealing air leaks stops this moisture from entering. From Milwaukee to Glendale, Whitefish Bay, Racine, and beyond – the Weatherization Services team knows how to prevent home heat loss with spray foam insulation and house sealing.
Pinpointing Air Leaks
Many air leaks and drafts are easy to find because they are easy to feel — like those around windows and doors. But holes hidden in attics, basements, and crawlspaces are usually bigger problems. Sealing attics and all leaks with caulk, spray foam, or weather stripping will have a huge impact on improving your comfort and reducing utility bills.
Home Air Quality
Some homeowners in the Milwaukee, WI region are concerned about sealing their house too tightly; however, this is very unlikely in older homes. A certain amount of fresh air is needed for good indoor air quality, and there are specifications that set the minimum amount of fresh air needed for a house. Weatherization Services uses diagnostic tools to measure your home's actual air leakage. If your home is too tight, a fresh air ventilation system may be recommended.
After your home sealing project, our team of energy efficiency experts checks to make sure that your combustion appliances, including gas- or oil-fired furnaces, water heaters, and dryers are venting properly.
Do you have high natural gas bills? Call (414) 873-4945 or contact us for a free estimate.
Latest Blog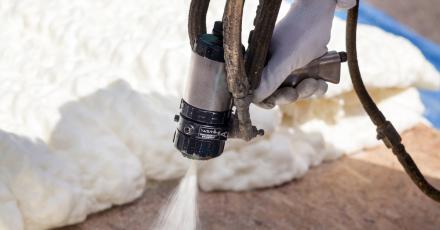 No matter what kind of insulation you currently have in your attic, one quick way to determine if you need more is to look across the span of your attic. If your insulation is just level with or...
Read more
Latest Promotion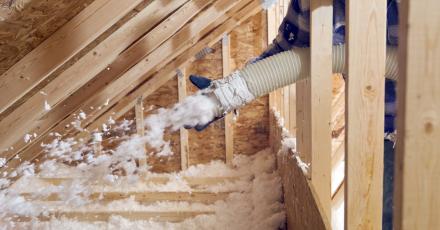 Does your home have high energy bills and comfort issues? If so, we can give you an estimate on our insulation service. Many Milwaukee-area homes have insufficient insulation, resulting in high... Read more