Homes commonly lose 30 to 40 percent of the air traveling through the ducts. Our home efficiency experts can determine if leaky ductwork is driving up your energy bills and causing uneven home temperatures. If so, duct sealing is essential for lower energy bills and improved comfort.
Why are Sealed Ducts Important?
Your home duct system delivers heated or cooled air from your furnace and air conditioner throughout your home. Many Milwaukee-area homes have leaky ductwork. Unfortunately, this makes your home heating and cooling system work less efficiently. For most families, this means high natural gas and electric bills, depending on the season.
Instead of delivering conditioned air to where you need it, air can leak out of the ductwork, wasting energy. This is especially concerning if there is ductwork located in unconditioned areas of the home, such as the unfinished attic or basement. Our duct sealing services ensures your energy dollars are better spent.
Balanced Temperatures for Greater Home Comfort
If your home has uncomfortably warm or cold rooms, your ductwork might be a source of the issue. This happens when the ductwork, not the HVAC system, is unable to keep up with the heating and cooling load of your home. These issues can be compounded by insufficient insulation and air sealing. The Weatherization Services team is skilled in applying duct sealant for a more comfortable home.
Home Allergens and Ductwork
Some homeowners seal leaky ductwork because they want to reduce allergy or asthma triggers by promoting indoor air quality. Leaky ductwork can cause dust, pollen, mold, and other contaminants to collect in the ductwork. These contaminants are then spread throughout the home. Sealing home ductwork closes a pathway for these pollutants to enter the living spaces in your home.
How to Determine if You Have Leaky Ductwork
Our weatherization team is skilled and experienced in resolving a variety of comfort and energy-efficiency issues. During our $99 home energy audit, we can advise homeowners on the most effective ways to boost home performance. If leaky ductwork is an issue, our duct sealing service can increase home comfort and balanced temperatures. We serve the Milwaukee-area, including Kenosha, Racine, Whitefish Bay, and Glendale.
Are leaky ducts driving up your heating and cooling bills? Call Weatherization Services at (414) 873-4945 or contact us today!
Latest Blog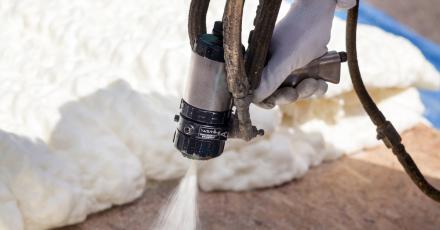 No matter what kind of insulation you currently have in your attic, one quick way to determine if you need more is to look across the span of your attic. If your insulation is just level with or...
Read more
Latest Promotion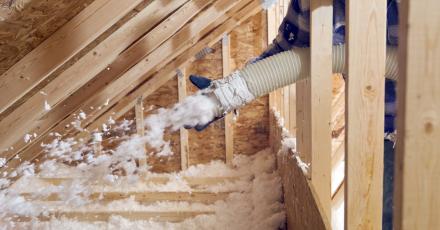 Does your home have high energy bills and comfort issues? If so, we can give you an estimate on our insulation service. Many Milwaukee-area homes have insufficient insulation, resulting in high... Read more