Many homes throughout southeastern Wisconsin lack sufficient insulation. In the Milwaukee area, adequate insulation is essential for home comfort and low heating bills.
The Benefits of Our Cellulose Insulation Service
Lower heating & cooling bills

Increased home comfort

High R-value per square inch

Safe, non-toxic materials for better indoor air quality

Fire resistance

Qualifies for Focus on Energy rebates
What is Cellulose Insulation?
Cellulose insulation consists of recycled newspapers and plant fibers. The cellulose insulation R-value is superior to many other types of attic insulation, meaning that it is highly effective in keeping your home warm in the winter and cool in the summer. Blown-in cellulose insulation is highly effective in insulating around pipes, wires, and other obstructions, saving energy.
Weatherization Services uses a locally-made product, benefitting our Wisconsin economy. The cost of cellulose insulation is relatively low, making it a high-value home weatherization product.
Insulation Solutions for Milwaukee Area Homes
Insulation dramatically increases the thermal resistance of your home, keeping it comfortable during heat waves and cold snaps. If your existing insulation has deteriorated or is damaged, it can cause high energy bills, home comfort problems, and excessive wear and tear on your heating and air conditioning systems. Weatherization Services commonly installs cellulose insulation throughout Milwaukee because it is reasonably priced, highly effective, and locally manufactured.
Prevent Ice Dams
Ice dams form when snow accumulates on the roof of a house with inadequate insulation. Heat leaks out of the home and warms the roof, melting the snow on roof overhangs. As the snow melts, water flows down the roof, under the snow, onto the eaves and into the gutters. Once it meets the colder conditions, the water freezes on the overhangs and in the gutters. With time, the snow that melts cannot drain properly through the large amounts of ice. Ice dams can damage ceilings, walls, roof structures, and insulation. Our insulation experts are skilled in preventing ice dams with cellulose insulation and air sealing.
Promoting Fire Safety & Protecting the Environment
Walls with cellulose insulation are more fire resistant than walls without cellulose insulation. In addition, cellulose insulation is non-toxic and is an extremely safe material for your home. Cellulose is made of recycled materials and saves you energy on your heating and cooling bills throughout the year, making it a highly environmentally friendly choice for insulation.
Weatherization Services: Milwaukee's Cellulose Insulation Experts
With years of experience as an insulation contractor and thousands of satisfied customers through Milwaukee, Racine, Kenosha, Glendale and Whitefish Bay, we are a trusted name in home insulation. We have a highly experienced team of insulation experts that are skilled in insulating homes with cellulose, spray foam, and fiberglass insulation. We help homeowners achieve a higher R-value for greater energy efficiency. We use infrared cameras before and after each job to make sure we get the job done right.
Want to cut your home energy bills while making it more comfortable? Contact us or call (414) 873-4945 today to schedule a free estimate!
Latest Blog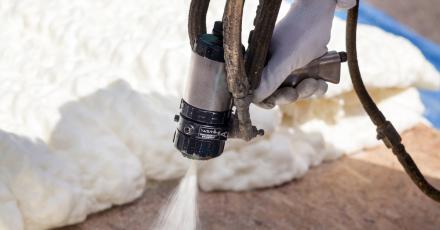 No matter what kind of insulation you currently have in your attic, one quick way to determine if you need more is to look across the span of your attic. If your insulation is just level with or...
Read more
Latest Promotion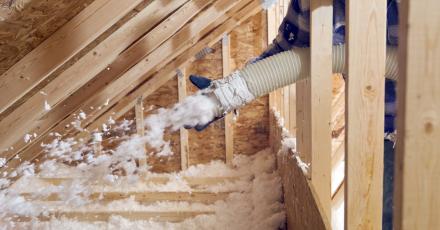 Does your home have high energy bills and comfort issues? If so, we can give you an estimate on our insulation service. Many Milwaukee-area homes have insufficient insulation, resulting in high... Read more