Does your home have cold floors, uneven temperatures, and drafts? Do your energy bills seem too high? If so, our home energy audit is for you.
The Weatherization Services team has highly trained energy auditors that use infrared cameras, blower door tests, and years of experience to pinpoint home energy savings opportunities.
What is an Energy Audit?
Many Milwaukee area homes have insufficient insulation, gaps or cracks in the home exterior, and improperly vented exhaust fans. These scenarios create home comfort issues, high energy bills, poor indoor air quality, and even long-term maintenance issues. Our home energy audit identifies these trouble areas using diagnostic testing and a trained eye.
Our energy assessment takes one to one and a half hours and is the first step to cutting your home energy use. We will need access to the attic, basement, HVAC equipment, ductwork, and water heater. Our energy auditor will also test for carbon monoxide leaks and proper venting of mechanical systems to ensure home safety. Our customers then get a copy of our energy audit checklist and a written report of energy-saving solutions.
Identifying Energy-Saving Solutions
We take a comprehensive approach to home energy efficiency work. The Weatherization Services energy auditor looks at your home as a whole before making recommendations to identify the root cause of comfort issues and high energy bills. For example, if ice dams are forming on the roof and causing water damage to the interior, we find solutions to stop ice dams from forming in the future instead of merely making roof repairs to slow down future leaks.
By using a blower door test, we can determine the amount of air leakage between the interior and exterior of your home. Our infrared cameras show where heat is escaping from your home, driving up your heating bills. After we insulate and air seal a home, we then test again to track our progress and ensure that we've achieved excellent results. Homeowners are welcome to join us on the audit so they can learn more about home performance. Our home energy auditors are happy to answer questions and point out areas of concern.
Weatherization Services – Milwaukee's Home Performance Experts
We are a one-stop shop for home energy efficiency upgrades, and we work closely with Focus on Energy to help you qualify for home efficiency rebates. Our BPI-certified team insulates, performs air sealing, and replaces windows and doors, siding, roofs, and HVAC equipment. We strive to make home energy conservation upgrades as simple and easy for homeowners as possible by providing excellent customer service and craftsmanship.
Want to pinpoint the cause of drafts, cold floors, and high energy bills? Contact Weatherization Services or call (414) 873-4945 today for our $250 home energy audit.
Latest Blog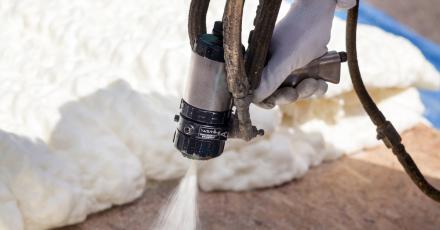 No matter what kind of insulation you currently have in your attic, one quick way to determine if you need more is to look across the span of your attic. If your insulation is just level with or...
Read more
Latest Promotion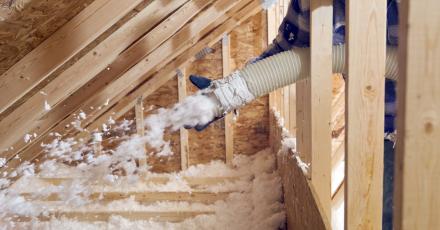 Does your home have high energy bills and comfort issues? If so, we can give you an estimate on our insulation service. Many Milwaukee-area homes have insufficient insulation, resulting in high... Read more