If your home was constructed before 1978, it is likely that it contains lead-based paint. The older the home, the more likely it is. Lead abatement services are especially important if you have children under the age of 6.
When having lead abatement work performed in your home, it is essential to find a certified contractor you can trust! Weatherization Services puts your safety first and doesn't cut corners.
Lead and Home Safety
Many families find out their homes have lead hazards after a child has elevated levels in their blood. Lead poisoning can cause learning disabilities, fatigue, hyperactivity, and memory loss. Weatherization Services is dedicated to serving the community and is meticulous about following lead safety procedures.
Milwaukee's Trusted Lead Abatement Contractor
Weatherization Services is a certified lead abatement contractor by the State of Wisconsin. We go the extra mile to keep your family safe by minimizing and containing dust, using a high-quality HEPA vacuum, and using verification testing with wipe samples to ensure we've removed lead threats from your home.
We complete lead paint removal, perform lead paint encapsulation, install aluminum over painted surfaces, and replace windows and doors. Weatherization Services prioritizes high friction areas such as stairwells or windows that create lead dust or surfaces that young children are likely to have near their mouths. In some cases, we can help families qualify for City of Milwaukee funding for lead abatement projects.
A Healthy Home is Our Top Priority
Hiring Weatherization Services as your lead abatement contractor ensures you'll have the job done right. We take a proactive approach to promote home safety. Weatherization Services can permanently remove lead-based paint hazards from your home.
Want to protect your family from lead? Call us at (414) 873-4945 or contact us to make an appointment today!
Latest Blog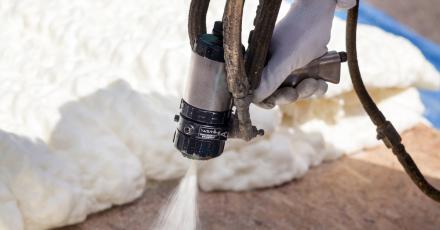 No matter what kind of insulation you currently have in your attic, one quick way to determine if you need more is to look across the span of your attic. If your insulation is just level with or...
Read more
Latest Promotion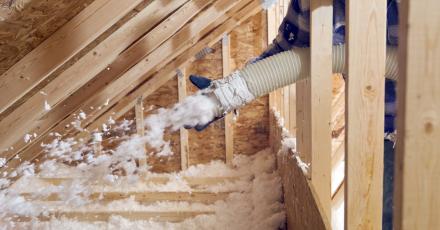 Does your home have high energy bills and comfort issues? If so, we can give you an estimate on our insulation service. Many Milwaukee-area homes have insufficient insulation, resulting in high... Read more