Do your windows form condensation or become fogged up? Is it difficult to open your windows or are the window frames or sills warped and rotten? If so, you may need to upgrade your windows.
Benefits of Home Window Replacement
Greater home efficiency

Fewer drafts for greater home comfort

Easy to open and close

Less condensation

Increased home value and security

Helps with lead abatement (if lead-based paint is present)
Lifetime Warranty
Windows are an important component of your home, impacting your utility bills, comfort, and even home durability. We offer a lifetime warranty on new window installations that also covers glass breakage. This coverage is even transferrable to another owner if you sell your home.
Replacing Leaky Windows
Does your home have leaky, poorly fitted, or single-pane windows? If so, new high-efficiency windows can cut your energy bills. The Weatherization Services team is meticulous in installing new windows to lower your utility bills.
Stop Air and Water Leaks With Expert Window Installation
The Weatherization Service team wants you to get the greatest benefit from your replacement windows. It is essential new windows are installed right. Our window installers are certified by Simonton Windows & Doors. We get the job done right for greater home comfort, durability, and energy-savings.
Keep Your Home Safe From Lead Poisoning
The older your home is, the more likely it is that it contains lead-based paint. If your windows have lead paint on them, home window replacement is often a safe option. Windows have high friction areas where lead paint can wear off of the window frame, contaminating your home.  
The Weatherization Services team is certified in lead abatement by the State of Wisconsin. We know how to keep your family safe from lead risks.
Weatherization Services: Your Window Replacement Contractor
Replacing the windows in your home is a big investment. Hiring Weatherization Services to do the job means you will get a transferrable lifetime warranty and peace of mind. We are a certified window installer through Simonton Windows and Doors, and we are a certified lead abatement company. We replace windows throughout the Milwaukee area, including Whitefish Bay, Glendale, Racine, and Kenosha.
Is it time to upgrade your windows? Contact us or call (414) 873-4945 today for a free estimate!
Latest Blog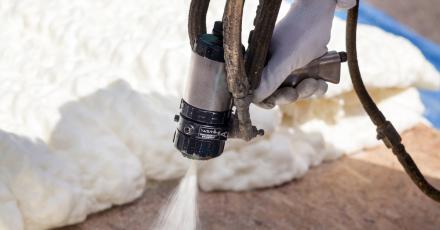 No matter what kind of insulation you currently have in your attic, one quick way to determine if you need more is to look across the span of your attic. If your insulation is just level with or...
Read more
Latest Promotion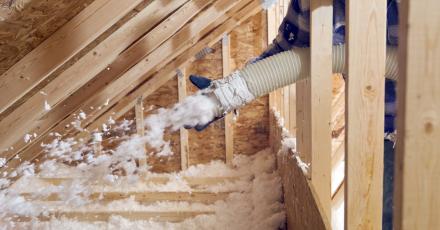 Does your home have high energy bills and comfort issues? If so, we can give you an estimate on our insulation service. Many Milwaukee-area homes have insufficient insulation, resulting in high... Read more